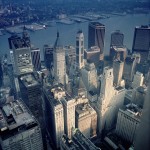 Powerful verticals that lead us to the heart of New York City, all combine to make us feel intensely a city that vibrates. The corners of the modern cities, play with the photographer's lens and capture our attention.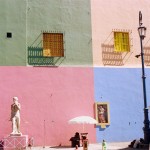 Scene of a colorful theater, the stage is set for a mysterious plot spins its web around the unusual objects. Each of these objects seem to have a story and a testament to contribute. Tragedy, or Comedia del Arte, watch the show begin!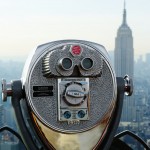 According to our mood, teasing or inspired, we will see an owl, a robot or a symbol of the past in a rapidly changing America. Zooms Thierry Dourdet inspire our imagination and are an invitation to dream and poetry.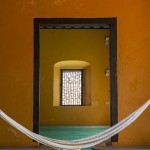 Everything is true and yet everything seems out of a dream. Water from an opalescent color, hammock that seems to take form in a vacuum, the door and window popping up where you least expect them … Thierry Dourdet transports us to the other side, where time stands still, just for a dream.
---
News